Yes! It is absolutely possible to share your creativity by uploading a unique GIF to your Kudoboard. Simply follow these steps:
1. On your Kudoboard select Add to Board.

2. Select Add GIF and then Upload a GIF.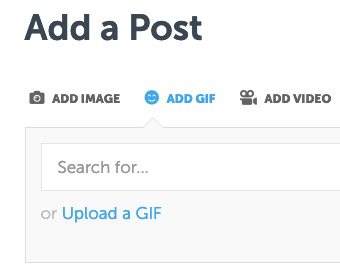 3. Select Choose File and proceed with uploading the GIF.

Check out our support articles on how to add a GIF from the GIF library as well as troubleshooting tips if your GIFS aren't playing.