The ability to copy a board is available to:
All Org Admins on Business and Enterprise plans.
All Business and Enterprise users who are able to create boards.
To copy a board:
Go to your Dashboard.
To the right of the board you'd like to copy, click the 3 vertical dots next to View Board and select Make a copy.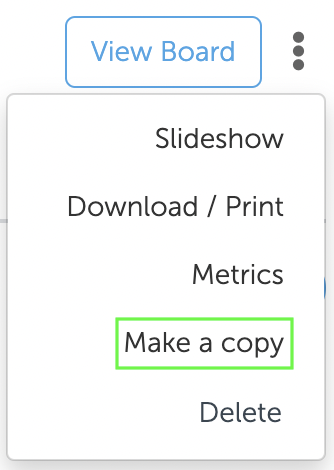 Select from the dropdown the number of copies you'd like to make and click Create.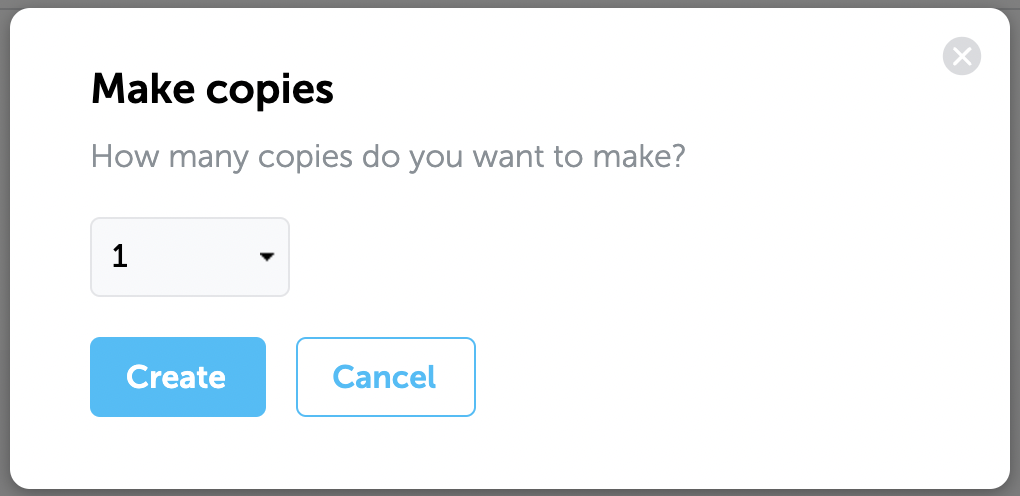 It is possible to create up to 10 copies of a board at once. To make more than 10 copies, either repeat the above process or use our bulk creation feature, the full details of which can be viewed here.
If you are part of a business plan but don't see Make a copy as a menu option, that is because your organization does not currently permit users of the account other than Org Admins to create boards. The ability to copy boards becomes available upon having the ability to create boards. For questions on your organization's Kudoboard settings, we recommend reaching out to an Org Admin. The Org Admins for your account can be located through clicking the Admin Info tab in your account settings.

If you have a personal account at www.kudoboard.com and would like to explore the features that come with a business plan, we recommend visiting https://www.kudoboard.com/business to learn more and to possibly create a free trial.