If you are an org admin on a business plan, you will be able to add some additional branding to your site and boards.

Via the Site Theme tab on your Admin panel (your-subdomain.kudoboard.com/admin/site-theme) you can add a footer logo, header logo, and custom login page icon and login page background. — see an image of the site theme pages here: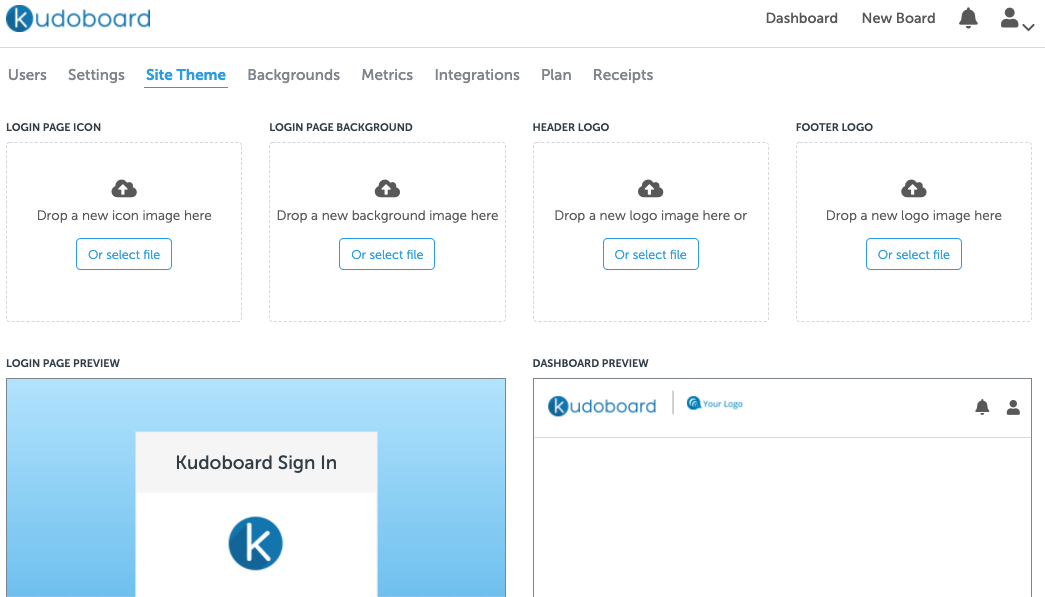 The best file type for these visuals is JPG or PNG.