If you are currently zoomed in at 125% on your browser, it is possible that you might be only seeing part of the calendar when scheduling delivery for a board. The calendar might be stuck and look like the below example.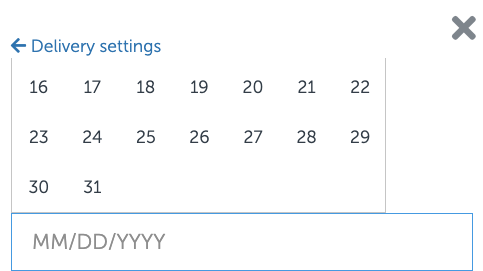 Please follow the below steps in order to pick any date from the calendar for board delivery:
1. Open your browser's settings. In Chrome, your browser's settings can be reached through clicking the three dots in the upper right corner of the browser window.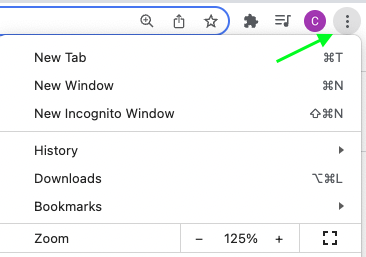 2. Click the minus sign to the right of Zoom until the number is at 100%.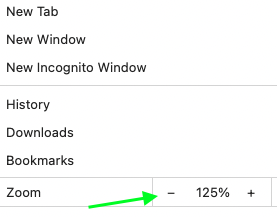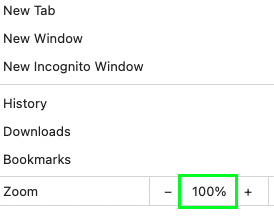 3. Click out of the delivery settings so you are back to looking at the board.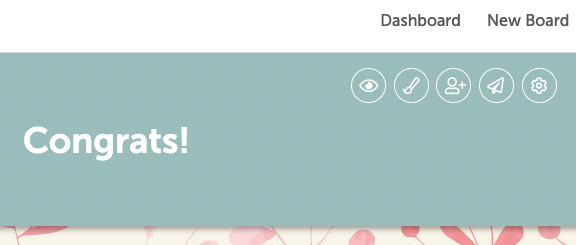 4. Go back to the delivery settings to view the full calendar and pick your preferred delivery date.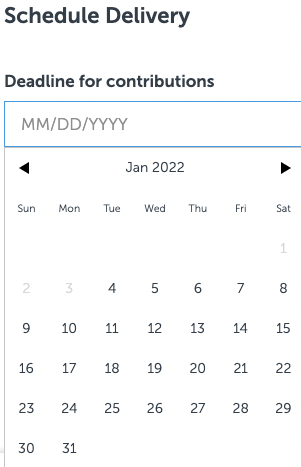 Additional details on delivery can be viewed here. If all posts have been added to the board and you'd like to learn more about transforming the board into a beautiful book or poster, visit our print page.