Absolutely!


The Microsoft Teams integration is available on Business or Enterprise plan. It allows you to do several things with your Kudoboard group cards which trigger Teams notifications:
Invite contributors to post on your group cards
Deliver your boards on particular occasions (either through DM or in Teams channels)
Tag other users (if you want to mention someone on a group card)
To Get Started:
1. Go to the Integrations tab of your Admin Panel. (yoursubdomain.kudoboard.com/admin/integrations)

2. Select Connect Teams and then Allow.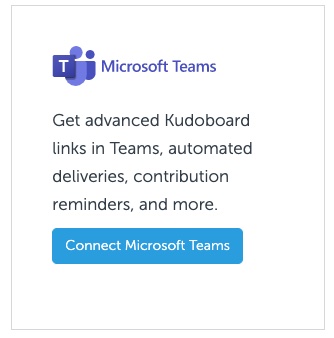 Inviting Contributors via Microsoft Teams:
1. Open the Kudoboard on which you'd like contributors to post.
2. To the upper right of the title click the Invite Contributors button that looks like a person with a plus sign.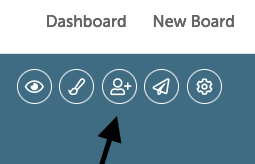 3. Select the Teams option.
4. Choose whether to invite contributors via direct message or in a channel.
5. Enter the Teams users' names.
6. Click the I'm not a robot box and select Send invites.
Scheduling Delivery of a Board via Teams
1. On the board, click the Schedule Delivery button that looks like a paper airplane.

2. Select Teams.
3. Under Recipient(s) click the dropdown to select Deliver in channel or Deliver via direct message.
-If choosing Deliver in channel, enter the channel name as well as the board recipient name(s).
-If choosing Deliver via direct message, enter the board recipient name(s).
4. Enter an optional custom message that will go to the recipient(s) upon delivery.
5. Select Deliver Now or Schedule Delivery.
6. If scheduling delivery, fill in the delivery date, time, and time zone. Then select Save Changes.
Tagging Colleagues via Teams
Tag a colleague when adding or editing a post on a board.
1. Open the Kudoboard and select Add to Board.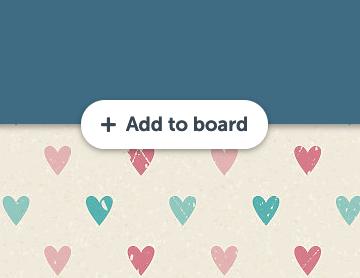 2. Create your post. The post can be text, media, or a combination of text and media.
3. Type @ and the name of the colleague you'd like to tag. Their Teams user name will appear after you type a few letters. Click the Teams user name and the check mark.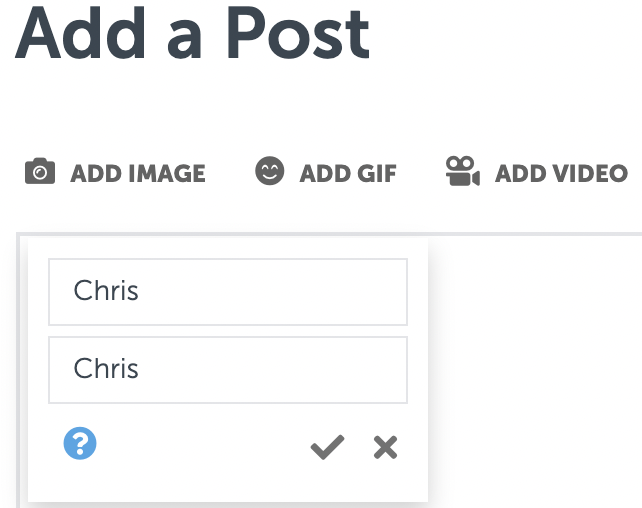 4. Select Post. This is the final step as it saves your post to the Kudoboard and sends a Teams message to the colleague you've tagged.