To get started, open the board delivery email that has the subject of Your Kudoboard, Delivered.
In the email, you will see two buttons: View Kudoboard and Redeem Gift. Select Redeem Gift.

You will see a success message letting you know that your gift card claim has been submitted and that you will receive a confirmation email within 1 business day to proceed with selecting your gift.

Open your confirmation email, which will have a subject of Your gift is ready. Click Select Gift Now.

You will see a message that says, "Hi [your email address], you've been given [$ amount] along with your Kudoboard. You can redeem it here." Click Redeem.

Choose your preferred redemption method by selecting Prepaid Cards, Gift Cards, or a donation to charity.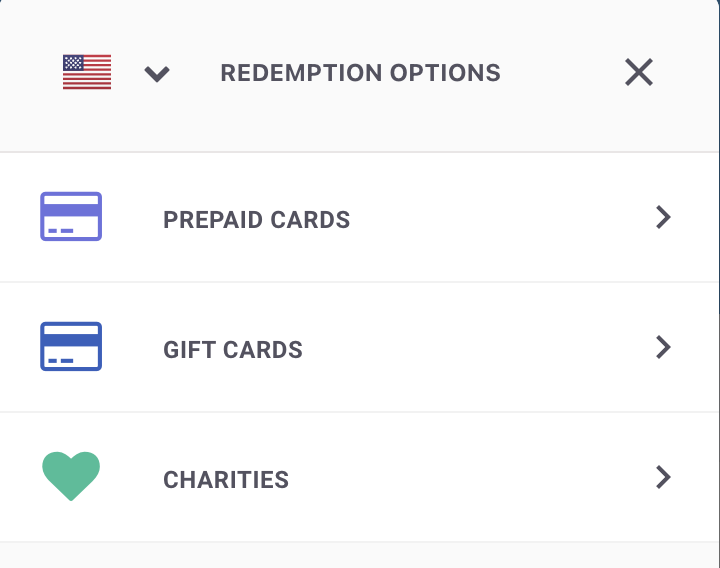 Select Prepaid Cards to redeem your gift as a prepaid Visa, select Gift Cards to redeem your gift as a digital store gift card (such as for Amazon or The Home Depot), or select Donation to Charity in order to donate it.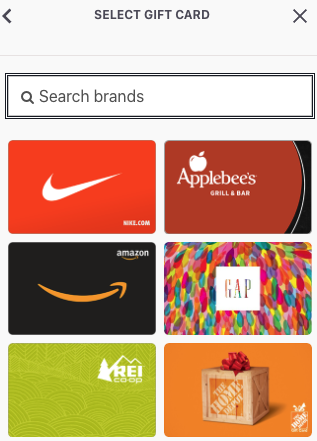 For more information on redemption options, you can see see the full catalog offered by our gifting partner, Tremendous.
After selecting your preferred gift redemption method, follow the final steps specific to that method in order to redeem your gift.