By default, the gift card will be delivered to a Kudoboard recipient, along with redemption instructions, when a board itself is delivered.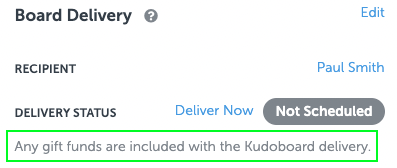 If you are not delivering the board via kudoboard.com or would like to resend the gift separately from the board, in the Gift Card section of the board's settings, to the right of Gift Delivery, please select Send separately.
After selecting 'Send separately', enter the recipient's email address and select Deliver Gift Now.