Celebrate your graduates with Kudoboard! 🥳 🎓

There are 2 primary options for collecting posts from large external audiences for a graduating class:

1. The first option is a Milestone board, which is fully self-serve and can be purchased directly for $19.99 USD/board.
2. The second option is a custom event board, tailored for graduation. These boards include the above Milestone board features in addition to:
Your logo at the top
Custom background
Custom URL
Moderation options (i.e. ability to approve posts before they show)
Multiple administrators
Embeddable slideshow
Export options (to download high res version of images/videos)
Metrics (posts, page views, referral sources, etc.)
Optional extras (reactions & comments)
Custom disclaimer
Dedicated support person
Examples of custom Kudoboards created for graduates:

Pricing for our custom event board option is based on the size of your graduating class and allows for unlimited board posts, including from those outside the graduating class. Enclosed please see our pricing chart: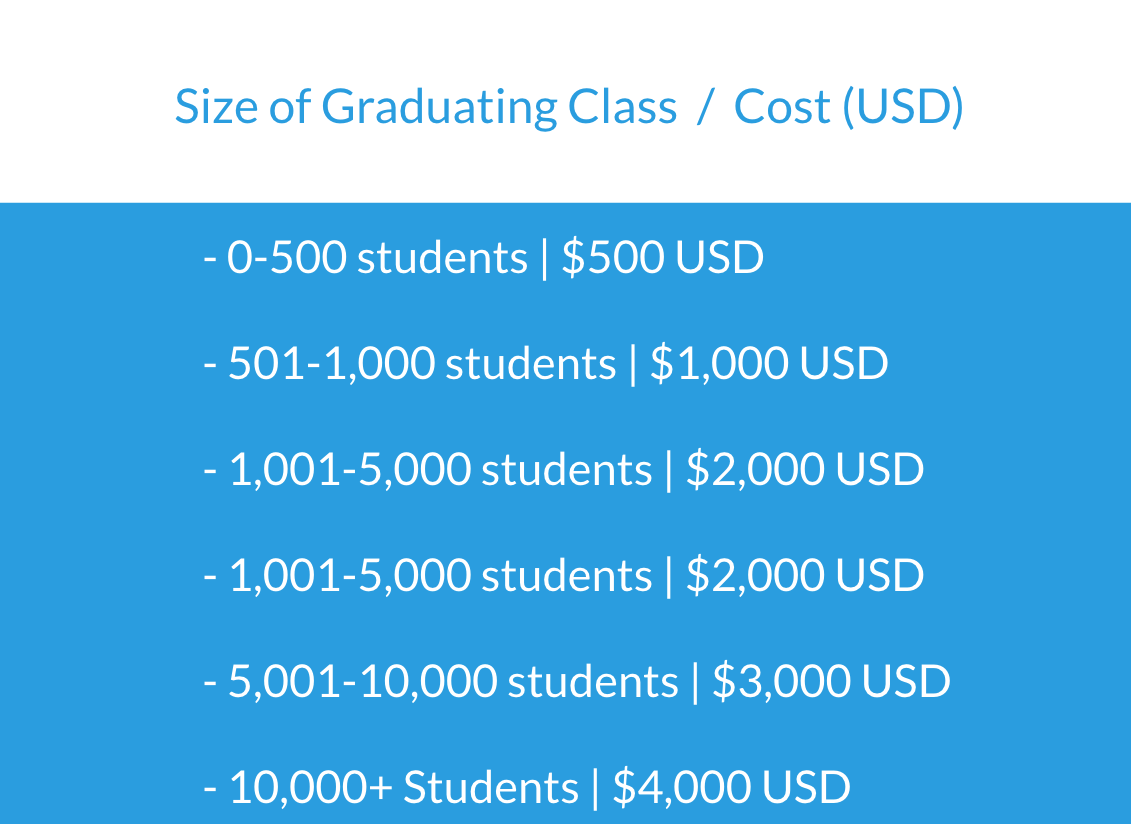 Contact us at sales@kudoboard.com to learn more about creating a custom Kudoboard for your graduates.
Tip: Have more than one graduation photo you love? Utilize our collage feature in order to add multiple photos to a single post.