You can upload up to 4 images from your own device and transform them into a collage for your post. To do so:
1. While logged in and viewing the board, click + Add to Board.
2. Click Add Image, and then Upload Image.
3. Now, select up to 4 images you'd like to upload from your own device as a part of your collage.
4. Ensure you toggle to Image collage, at the top of the page: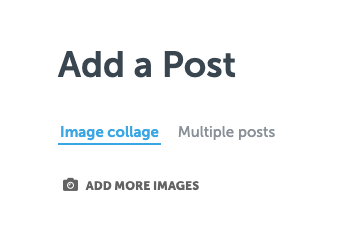 You may rearrange the photos within your collage by clicking and holding the crossing arrows in the top-left corner of each photo and dragging the image to its new position.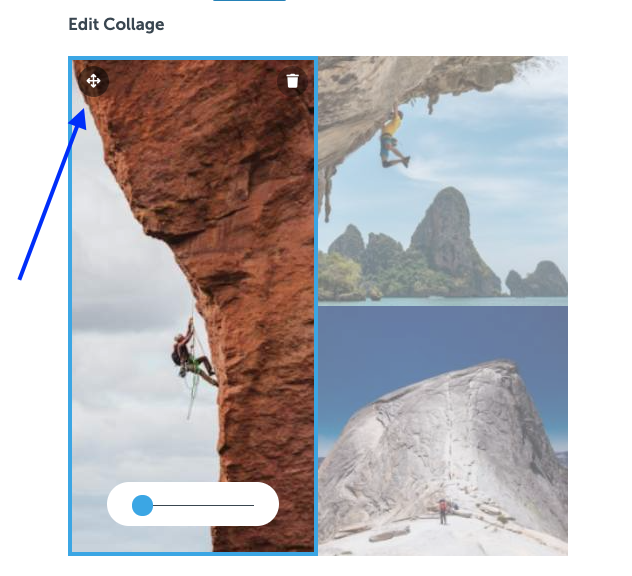 Zoom in/out on your images by sliding the dial across the straight line.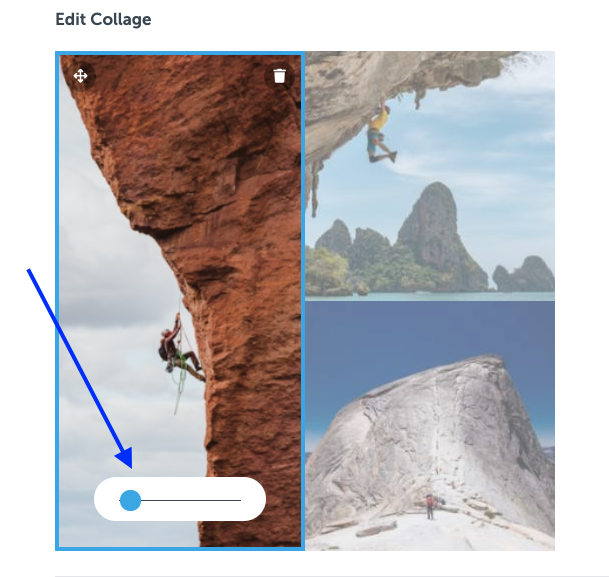 Choose a new layout for your collage by selecting different Layout options.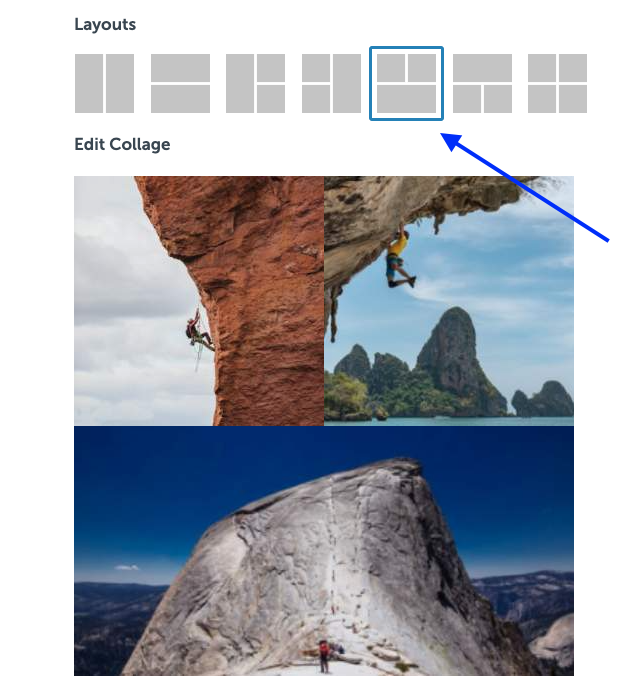 5. Once your images are aligned the way you'd like, add the text portion of your post, and click Post.
Here's an example of a collage in its final form: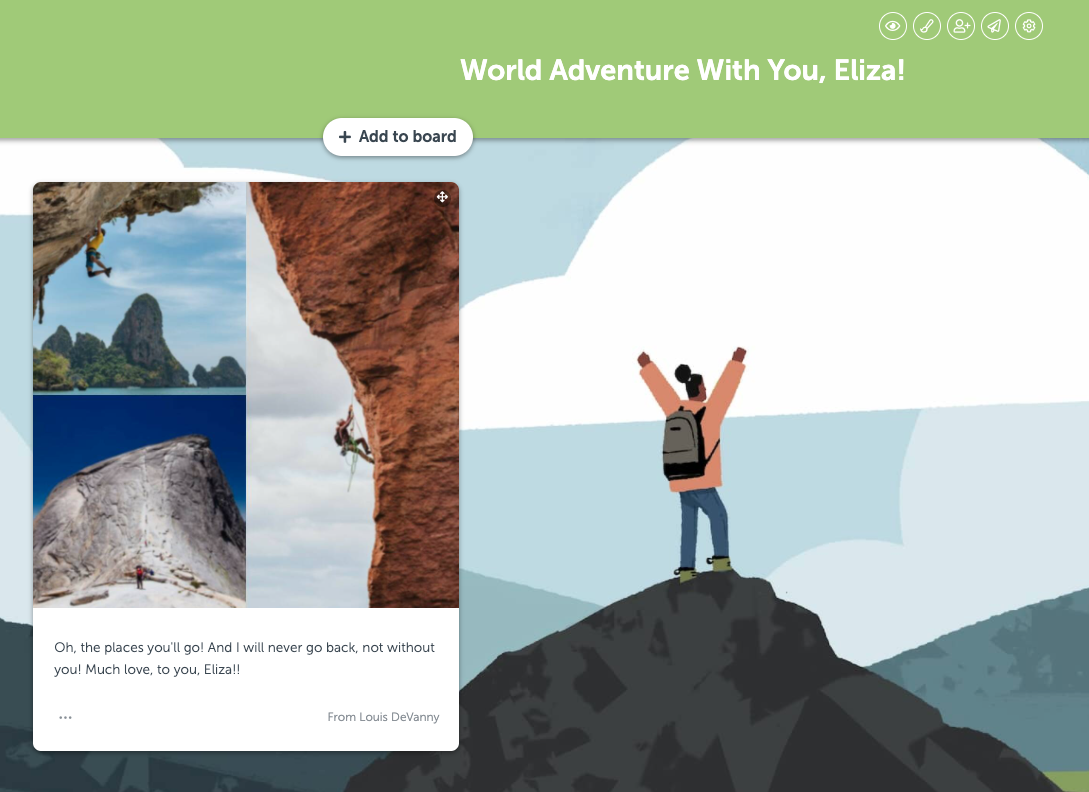 To see this process in realtime, watch the demo video here:
For more on how to create more than one post at a time