The cover photo is the image that shows up on your dashboard. It's also the image that will be pulled in on social media should you choose to share your board there, and will default as the cover for your book. The first photo uploaded to a board will become the cover photo by default.
There are two ways to change the cover photo of your board:
From the Given Dashboard
1. When logged in and viewing your Given Dashboard, click the pencil icon that appears on your board cover.


2. In the slider on the righthand side of the page, drag an image or select a file to upload as your new cover image. Once uploaded, click 'Save cover image.'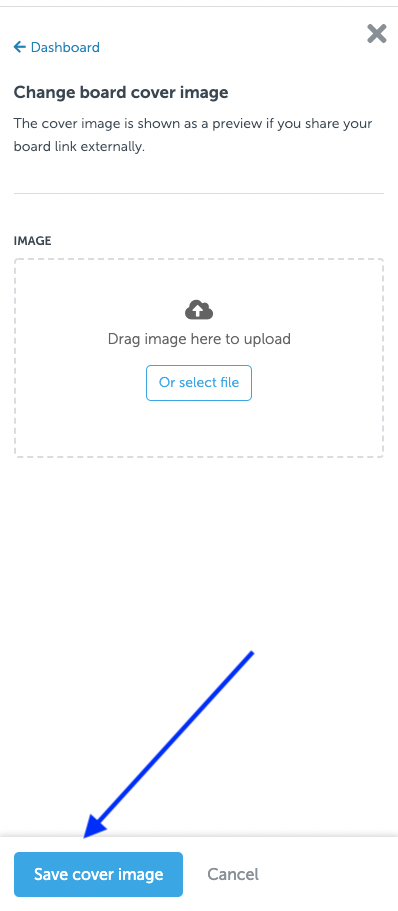 On the Board Itself
1. Click on the 3 dots / ellipses on the bottom left of the post you want to make the cover image while logged in as the board creator/admin.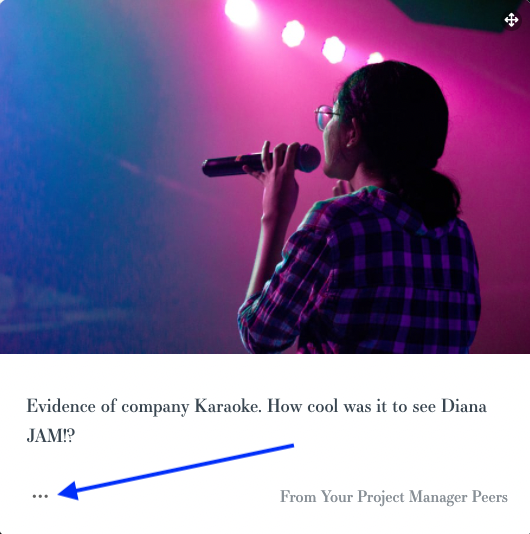 2. Select "Make Cover Image" from the dropdown menu.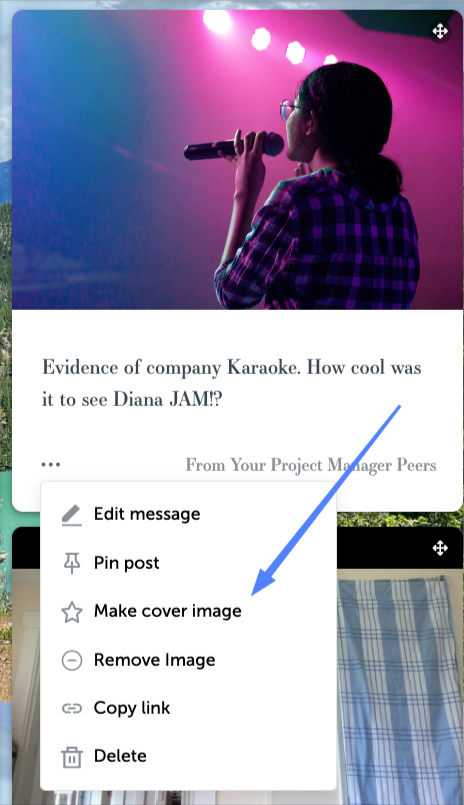 For a cover image we recommend a square JPG that's at least 1000px by 1000px.