Whether you'd like an illustrated background, a colorful pattern, or something holiday-themed, Kudoboard has an excellent variety of backgrounds to choose from.
To choose a new background:
1. Open your Kudoboard. From your Dashboard, your Kudoboard can be opened by clicking the title of the Kudoboard or View Board.
2. The quickest way to change your background is to click the Change Background button, which looks like a paint brush.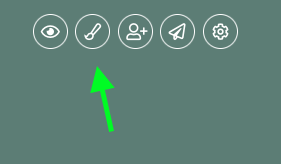 The paint brush button is located to the upper right of your Kudoboard's title and will immediately pull up the available backgrounds for your perusal.
3. You can also change your Kudoboard's background by clicking the Settings button at the top right of your Kudoboard (gear icon).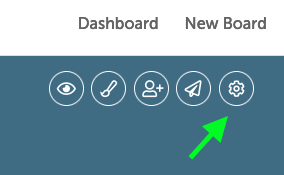 3a. Scroll down to the Appearance section.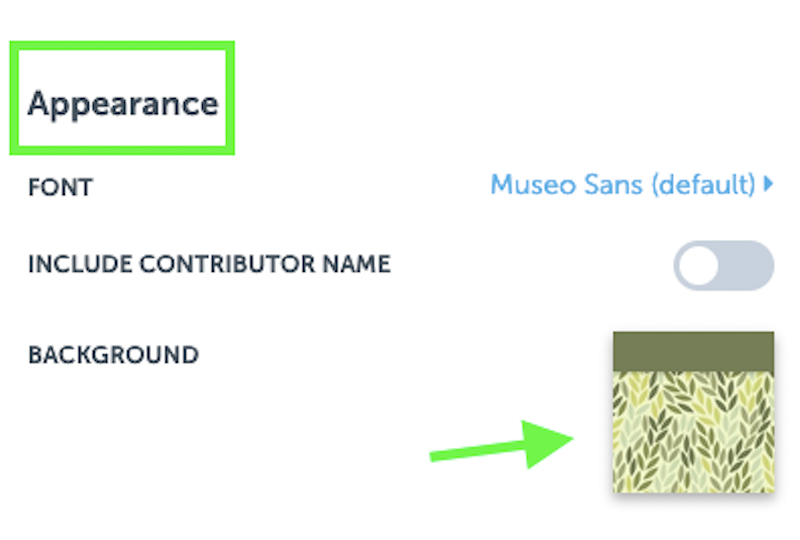 3b. To the right of Background, click the thumbnail image. This will bring up the various available backgrounds that can be selected from.
4. Clicking a background will automatically update your Kudoboard's background. Try as many as you like!
5. When you're done selecting a new background, X out of the background section or simply click any other part of your Kudoboard to close the background section.