You can add an ending to a memorial board URL that is personalized/specific to the person you are honoring. To add a personalized URL, follow these steps:
1. When viewing the board while logged in as the board creator/admin, click Settings (gear icon in the top-right).
2. In the Appearance section of the slider, click Personalized URL as seen in this image: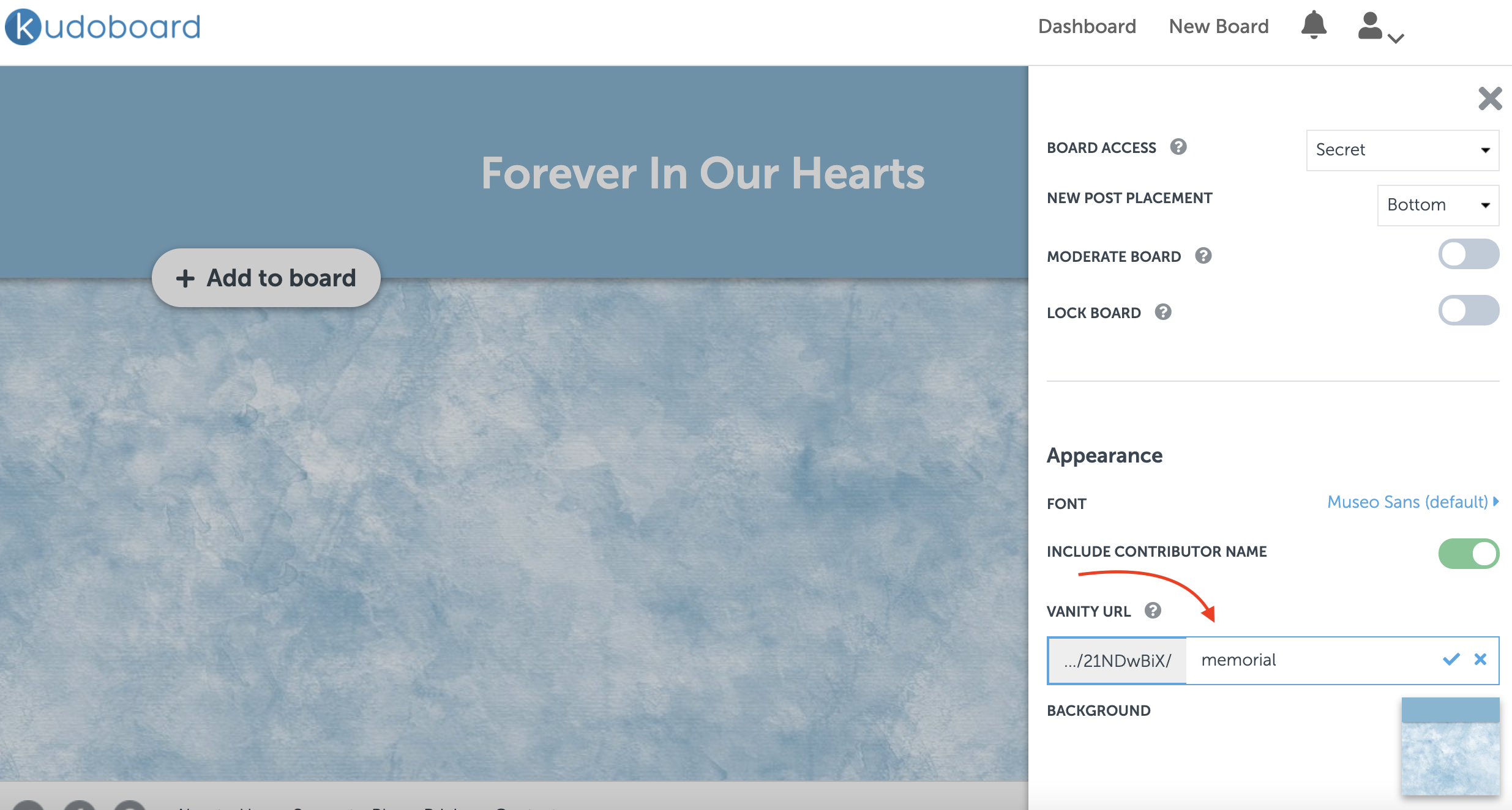 3. Once you enter in the URL ending you want, click the checkmark to save the changes you made.