Kudoboard allows you to optionally attach funds to a board (either from the board creator alone or pooled from the board contributors). These funds can be redeemed by the Kudoboard recipient for a prepaid Visa, store gift card (e.g. Amazon, Starbucks, etc.), or donation to charity.
You can see the full catalog of worldwide options here.
How does contribution to the gift card work?
If you turn the gift card feature on, you have the choice as to whether you alone contribute funds to the gift card or you allow all of your board contributors to chip in.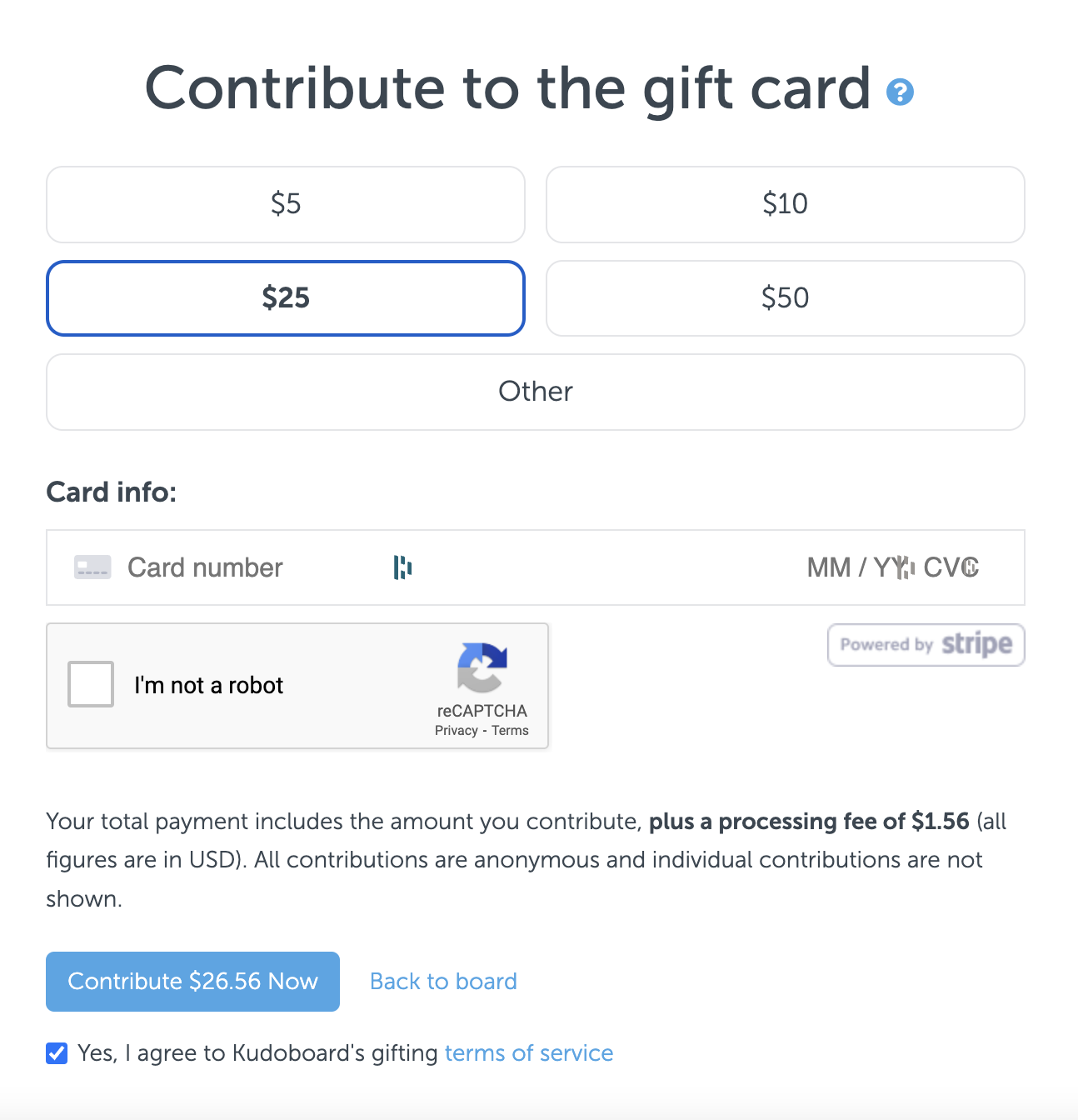 Contributions can be made in over 135 currencies, but the amounts displayed (on the payment page and board) are currently in USD. $1,000 USD is the limit for total gift card contributions per board and $500 USD is the limit for an individual contribution.
When is the gift card delivered?
By default, the funds collected for the gift card are delivered at the same time as the board.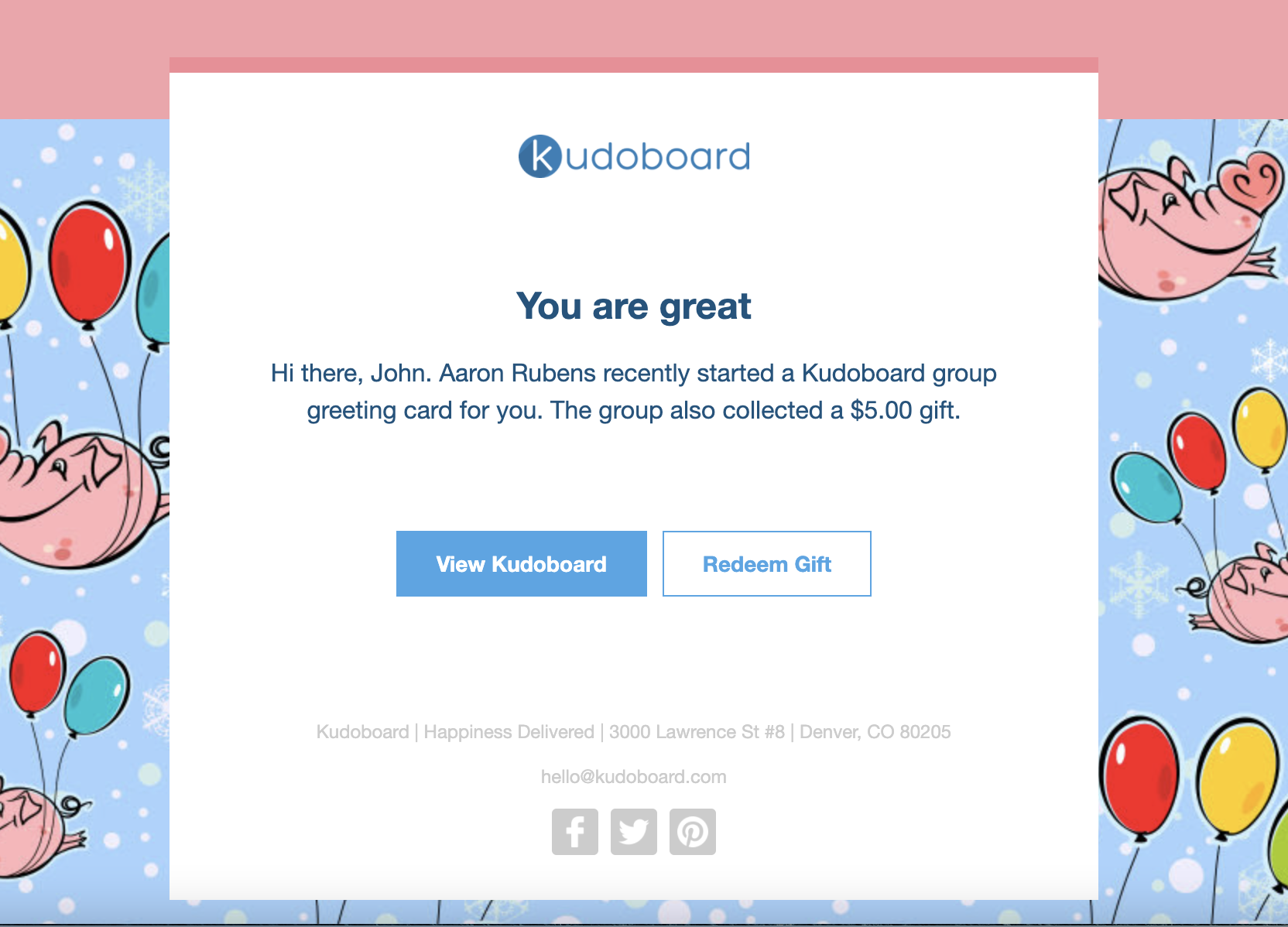 What are the redemption options?
Redemption options often include store gift cards, a prepaid Visa, or a donation to charity. The options vary depending on the recipient's country. You can see the full catalog of worldwide options here.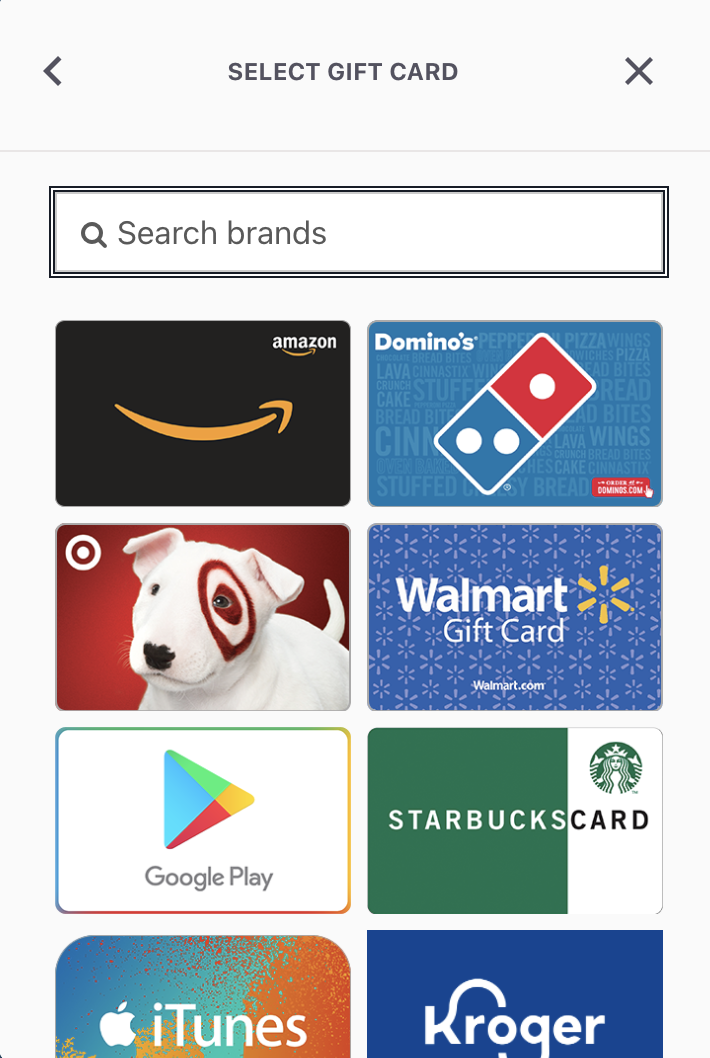 Can the recipient redeem in their own currency?
When the recipient redeems the gift card, they can see the amount converted to their own currency. For instance, a UK recipient of a $5 USD gift would see the following upon redemption: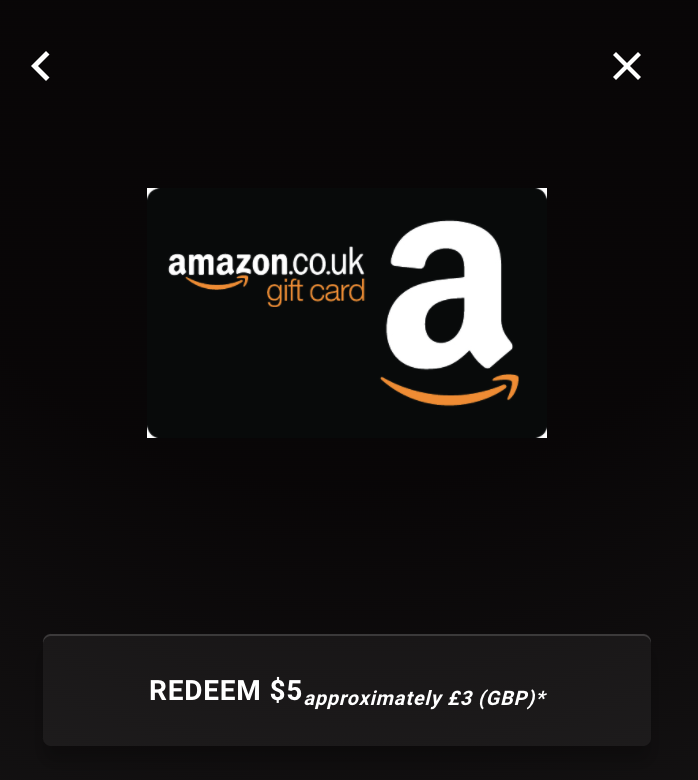 Are there any fees involved?
We collect a small processing fee on gift card contributions to cover the cost of payment processing, fraud risk, etc.
Get started by creating a Kudoboard and then inviting contributors to post on the board.