Board creators and administrators can always edit or delete posts after they have been added to a Kudoboard.
Proactive moderation (editing/approving a post before it shows live on a board) is available as an option on upgraded Business and Enterprise plans, Company Event boards, and Memorial boards. Proactive moderation can be enabled by the board creator or admin.
To enable moderation and review posts for publishing, follow these steps:
Click the Settings button on the board (gear icon on the top right).
Scroll down to the Administration section of the Settings panel.
Click the toggle bar next to Moderate Board to enable the moderation feature.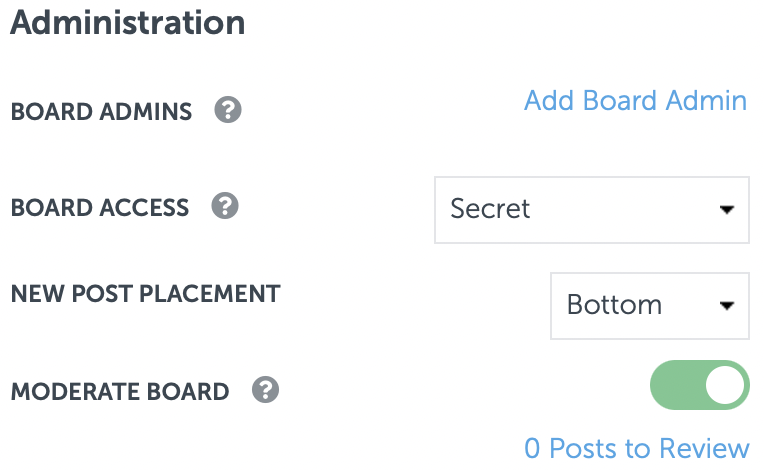 Once you enable moderation on your board, you will see a new line under the toggle bar, [X] Posts to Review — this tells you how many posts are ready for you to review.
To review posts on a moderated board, click [X] Posts to Review, under Moderate Board.

Options: Click the blue check mark to approve the post and have it go live on the board, click on the text if you'd like to edit a text post, or click the X if you'd like remove the post from the moderation queue and prevent it from going live on the board.